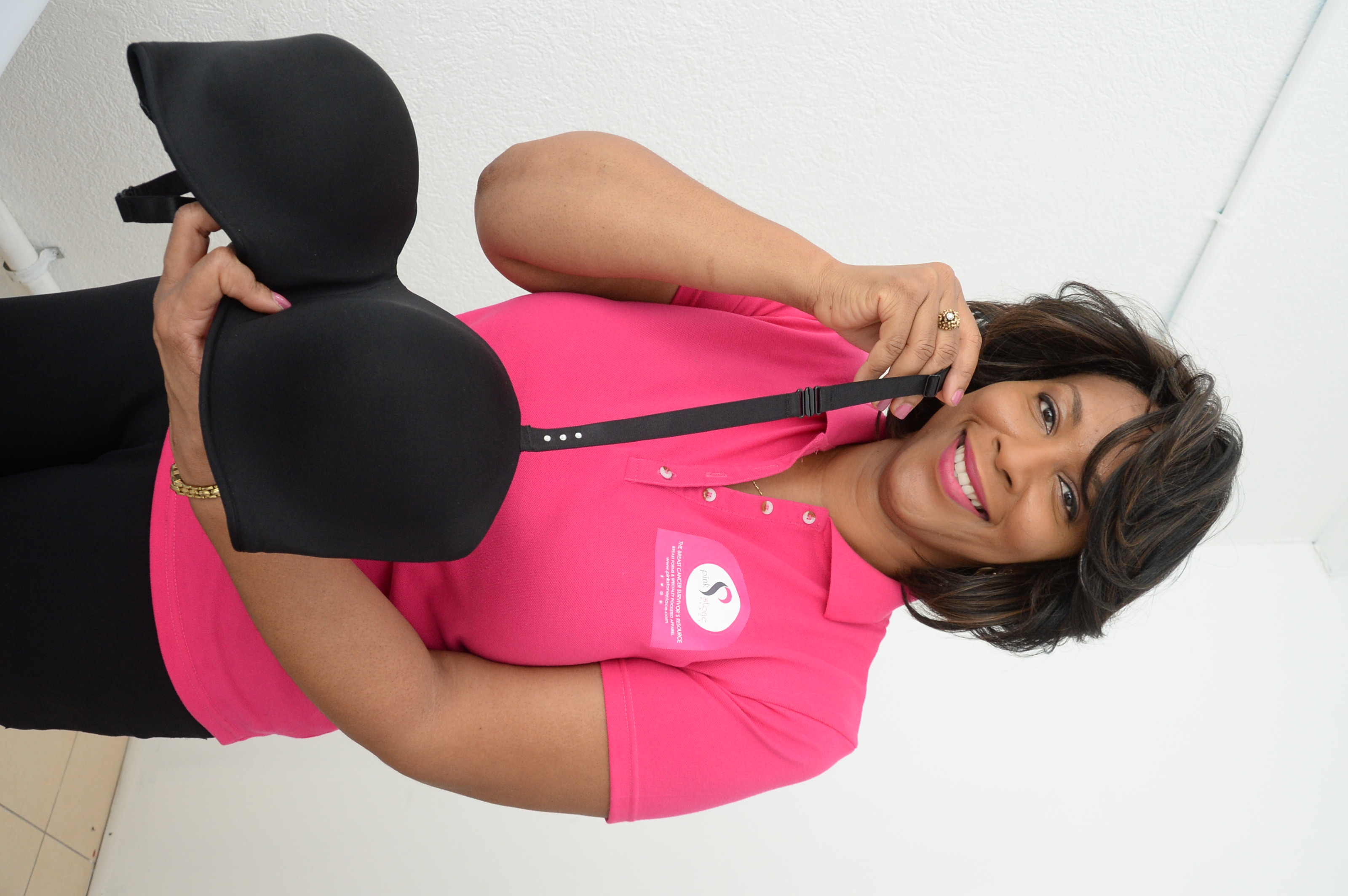 In addition to the arduous physical rehabilitation challenges inherent in the breast cancer surgery and treatment process, survivors also inevitably contend with the psychological distress triggered by the diagnosis opines Arlene Nelson, a survivor and founder and proprietor of Pink Stone Place, a company which provides survivors with a range of options in breast forms and specialty pocketed apparel.
Arlene, whose entity is a JN Rewards merchant partner, says finding a path to regaining or even enhancing a positive self-image and outlook is an important component of the lifelong process of recovery and renewal.
She was diagnosed with Stage IV breast cancer in her late 20s. With no family history of breast or other cancers, nor any personal history of ill-health up to that point. She described the diagnosis and subsequent mastectomy and treatment as nothing short of surreal.
"As far as I was concerned I had a blueprint for my life and I was in the process of building successfully to spec. I had finally settled on a master's degree in business, having experimented with software engineering and Spanish," Arlene told her story.
"I was married a few years and was now the happy caregiver for a toddler a little over a year old.  The breast cancer fight was an incredibly disruptive and destabilising experience to be sure."
Arlene benefited tremendously from the support of family and friends, in the face of what she described as a "brutal" treatment plan in which she was given chemotherapy and radiation treatments above standard because of the aggressiveness and advanced stage of her disease. For her, the support she received bolstered her, as she strived on the mantra: "As long as my eyes open in the morning, I'm getting up!"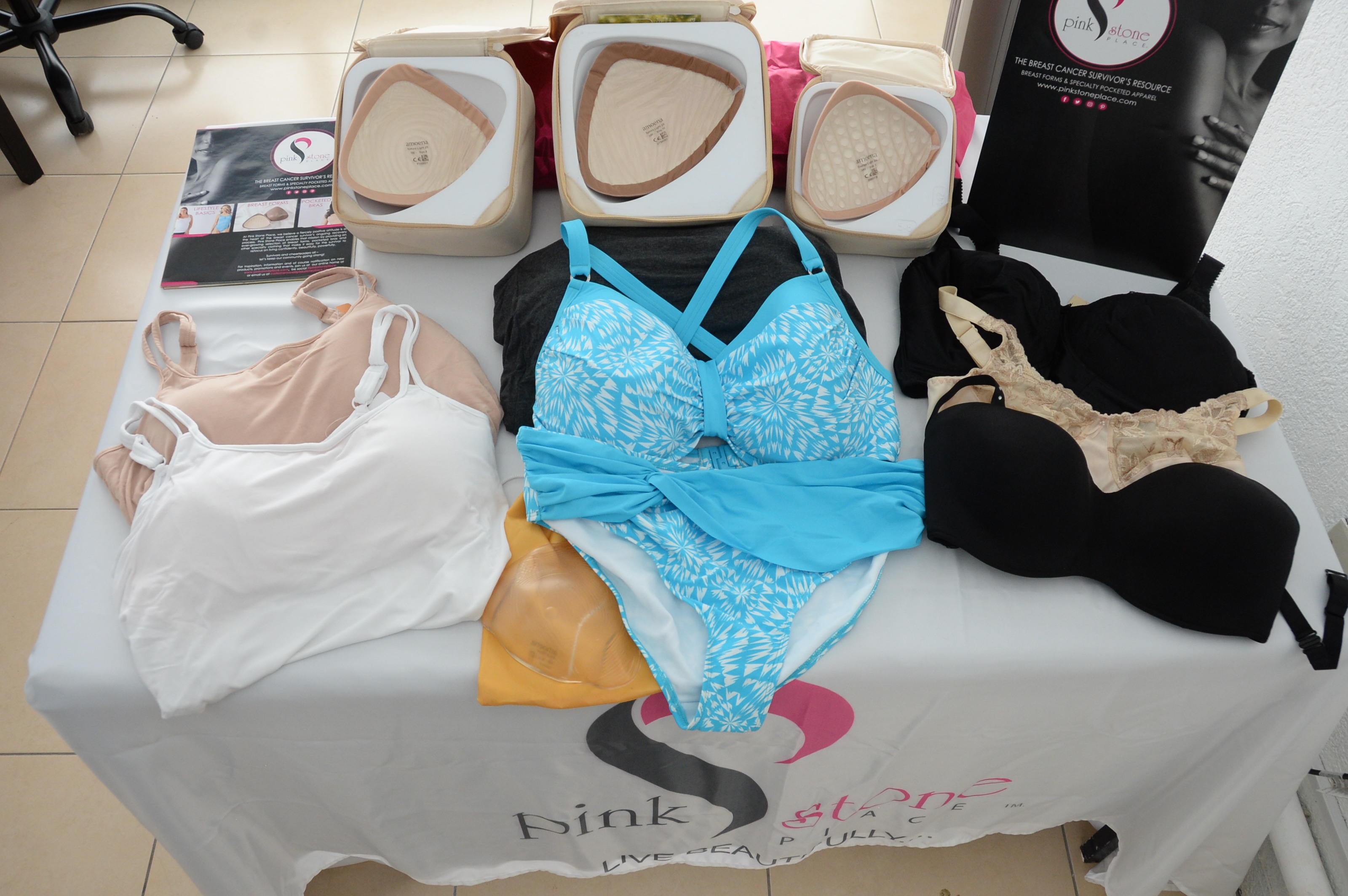 As her recovery progressed, Arlene became intimately familiar with the challenges survivors face in sourcing post-op products that adequately support a return to active life. The knowledge created an opportunity for a convergence of her survivorship journey and entrepreneurial instincts.
A futile search for desperately needed products one day led to an epiphany, as she thought that perhaps many other survivors were experiencing similar challenges. Pink Stone Place was her response.
The business spent considerable time in beta-testing mode, Arlene said, as she conducted research and basic due diligence to ensure the business would provide the value she felt survivors needed and deserved, before launching in March of this year.
"We are an ecommerce venture which emerged from and will continue to be driven by a tremendously important social issue," she asserted.
"After the survivor absorbs the 'shock and awe' of diagnosis, surgery and treatment, a spirited, conscious determination to live well inevitably forms. That will manifest differently for every survivor, but the common thread is the need for products that restore a balanced appearance after breast surgery, allowing for a confident return to a fully functional lifestyle on her terms. The world is still turning, after all."
Members of The Jamaica National Group receive discounts and exclusive promotions starting from a base five per cent with additional offers available from time to time. In addition to accessing these benefits through the primary retail channel at www.pinkstoneplace.com, JN members are also able to access benefits at special marketing events such as Relay for Life.
Founding the Pink Stone Place has given Arlene a sense of satisfaction through her promotion of a social good, which arose from personal traumatic health crisis.
"Given my intimate understanding of the struggles associated with survivorship, it is incredibly rewarding to be able to discuss product options with customers with credibility and authenticity, and connect with both survivors and caregivers with a genuine understanding."
Survivors and caregivers can visit the Pink Stone Place to explore its products at www.pinkstoneplace.com; follow them on Facebook, Twitter, Pinterest and Instagram at @pinkstoneplace; or, they can send an email to: customercare@pinkstoneplace.com; or call 876 490 4988.