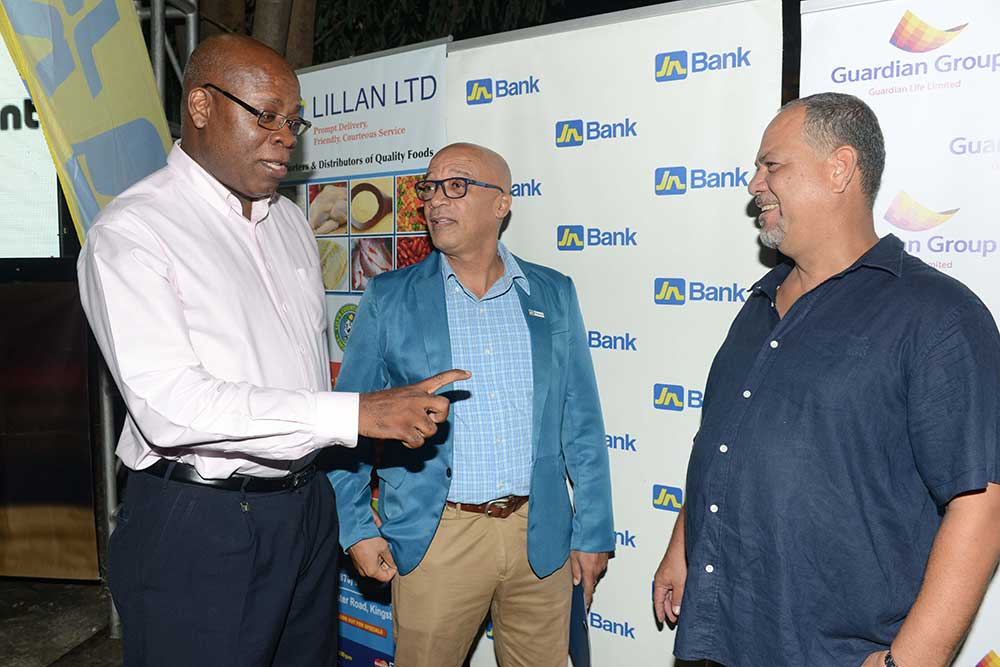 Well-known chartered accountant, Leighton McKnight, has urged anglers, ahead of their upcoming 55th Port Antonio Marlin Tournament in Portland, to use their event and status to support young people who may be at risk in the country's first tourism capital, and rescue the parish before it is too late.
Mr McKnight, who was guest speaker at the recent launch of the JN Bank-sponsored tournament in Kingston, underscored that although Portland records the lowest number of murders in Jamaica, there is a risk that existing social issues could fester, if those with the power to mitigate it fail to address the problems now.
Quoting the song "Fire Burning," written by popular singer and songwriter Bob Andy in 1974, Mr McKnight suggested that complacency has contributed to the current crime milieu in Jamaica.
"When Bob Andy wrote that song in 1974, Jamaica's murder total was 195," he underlined. "Hear where it is now: 1616," he said quoting the figures for 2017.
"When Bob Andy says 'the haves will want to be in the shoes of the have-nots,' what Bob Andy is saying, [is that], if we keep having and our neighbours keep not having, then sooner or later our neighbours are going to come at us, and we are going to wish we never 'have'. So it's reality."
"It is telling you that, that song is more relevant today… People, we have to take heed," he concluded.
The St James native quipped that Portland recorded only eight murders in 2017, but that could increase to 80, if no one addresses emerging social issues.
He told stories about his own efforts to assist young people at risk; and, urged anglers to not simply fish, but to use their event, which is slated for October 13-20, to change lives.
"My Sir Henry Morgan Angling Family, I'm just asking for each of us to help at least one disadvantaged youth. It will make a difference," he pleaded.
"Super Cat, the deejay has a song where he says: 'Mi nuh holla fi Matthew, Mark neither Luke. Me nuh cry fi nuh dignitary inna nuh big suit. Me will* cry, me will cry me cry fi the youths.'  And this evening, I'm making a cry for the Portland youngsters, because they need your help. Give something back," Mr McKnight beseeched the anglers.
Chairman of the Sir Henry Morgan Anglers' Association, Maxim Rochester, noted that scholarships are awarded to young ladies to attend the College of Agriculture, Science and Education (CASE) in the parish as a means of giving back by the anglers. The scholarships are awarded to the winners in the Miss Marlin competition, which, Mr Rochester indicated, was designed to give young women a platform to showcase their talent.
"There is a lot of talent in Portland, but the economy is pretty depressed there; and in conjunction with CASE, we have awarded three scholarships so far," he disclosed. "This is their chance to get a university education; and I am sure they will be role models when they return to their communities, in terms of talent and giving back to the community," he concluded.
The Portland Marlin Tournament is in its 55th year and will, for the 34th year, begin with a tournament to include local fishers on Saturday, October 13.
Mr Rochester noted that that the canoe competition for local fishers, which started small, has grown to include as many as 50 canoes in the tournament, annually. The official tournament for anglers will commence on National Heroes' Day, October 15. The marlin caught by the anglers and fishers are tagged and released.
For a third year, JN Bank is the prime sponsor of the tournament. Other sponsors include: KFC, Guardian Life, Toyota Jamaica, the Best Dressed Chicken, Rum-Bar Rum, the Sports Development Foundation and Sterling Asset Management.
Speaking at the launch, Steve Distant, chief of retail sales at JN Bank, praised the Sir Henry Morgan Anglers' Association for sustaining the sport, which he said can strengthen Brand Jamaica.
"It certainly is an area for further expansion, as we adopt new concepts for sustainable tourism development; and create an even more nuanced tourism product that is both unique and versatile," he commented. 
He said the Marlin Tournament, while providing great competition for anglers, is also capable of generating millions of dollars for hotels, restaurants and other businesses in Port Antonio.