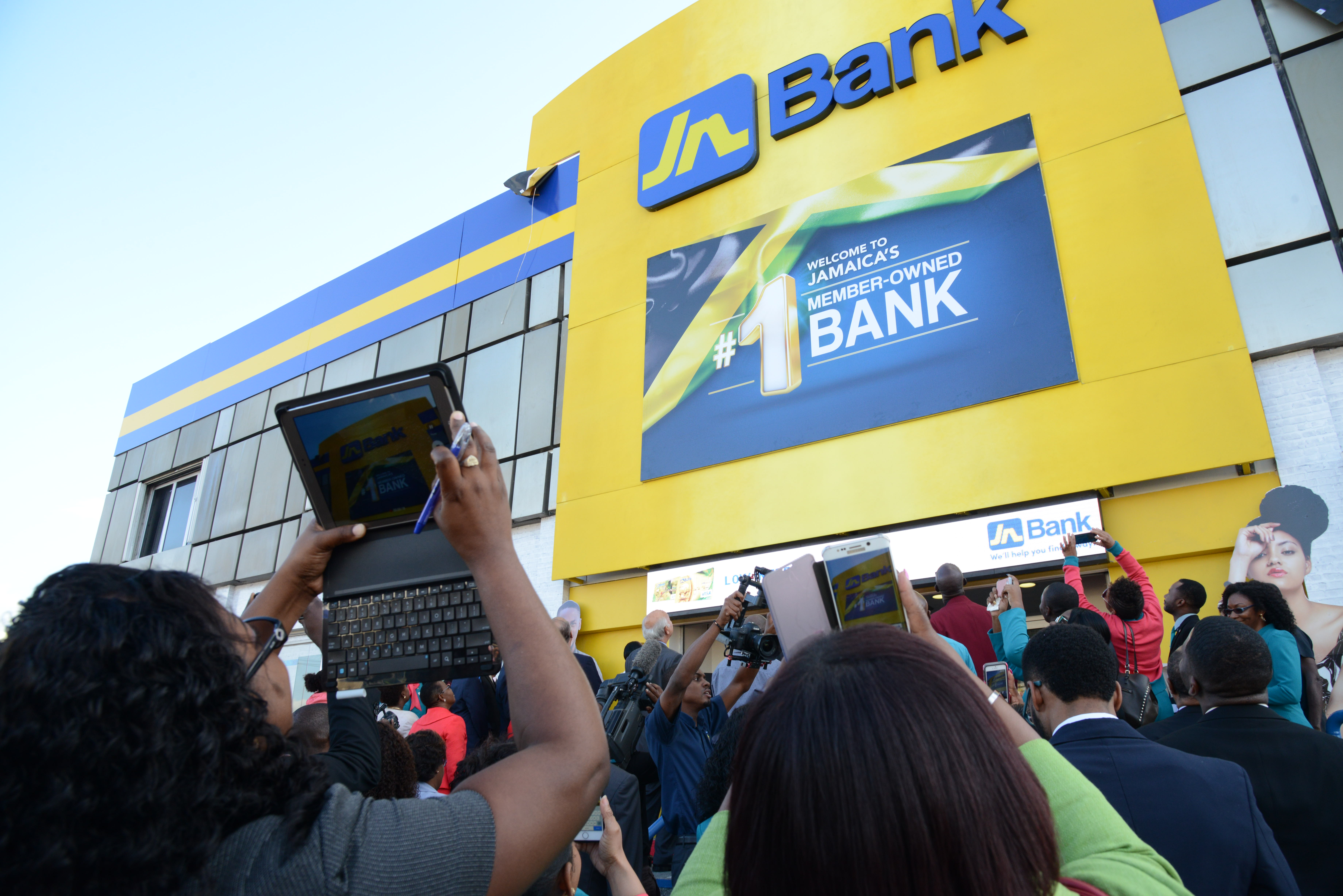 An auditing team from the United Kingdom-based Lloyd's Register has given JN Bank high marks for its customer service, as it announced that the bank successfully met its ISO 9001: 2015 management quality standards.
The achievement of the ISO 9001: 2015 certification means that JN Bank upheld its high level of quality management to deliver excellent standards of service. JN Bank is the only local commercial bank that is ISO certified, and it will transition to the 2015 version of the standard, having been certified to ISO 9001 2008 since 2012.
The team from Lloyd's Register disclosed its findings after a seven-day assessment of processes across the JN Bank network recently.
"It's a strength and an asset, I would say, the pride that all of the employees have at JN Bank and how [they] express that in the activities that [they] carry out with your customers how you meet them and greet them," observed Niklas Holmgren, during the closing meeting at JN Bank's Chief Office in Half-Way-Tree St Andrew.
"You have to encourage that. That makes the difference," he told the bank's leadership, including Managing Director, Curtis Martin.
Mr Holmgren added that the on-going use of the Mystery Shopper approach continues to support the high standard of customer service delivered by JN Bank branches and MoneyShops, as the survey identifies areas for improvement.
JN Bank enjoys a 96 per cent customer satisfaction ratio, with surveys by Johnson Research Limited revealing that 57 per cent of its members report that they are "very satisfied," and 39 per cent saying that they are "satisfied" with the service they receive from JN Bank.
"Driven by the principle of mutuality, JN has always focused on aligning its policies, processes and systems to optimise customer satisfaction," said Claudine Allen, Member Ombudsman, who is also responsible for quality assurance.
"As a bank, we maintain that focus, and having embraced quality management with the ISO 9001 certification, we continue to improve our business to enhance customer experience," she said.
She added that the customer experience team at JN Bank encourages members and customers to provide their feedback, using any of the Bank's communication channels.
"In addition to the Mystery Shopper surveys, we have implemented daily transaction and telephone service surveys to capture valuable customer feedback and that  helps us to improve service delivery," she explained, urging members to take time to communicate their experience.
"This certification helps us to operate our business in a manner that is consistent with international best practices, and it promotes the maintenance of a management style that engenders organisational excellence," said Managing Director, Curtis Martin.
Mr Martin added that, in today's banking environment, while the policies, processes and systems are key to an organisation's success, its people who are its greatest assets.
"Our members are family. And, we particularly value our internal members, who are our employees. We value their commitment and appreciate their efforts to deliver on JN Bank's promise to provide exceptional service," he concluded.