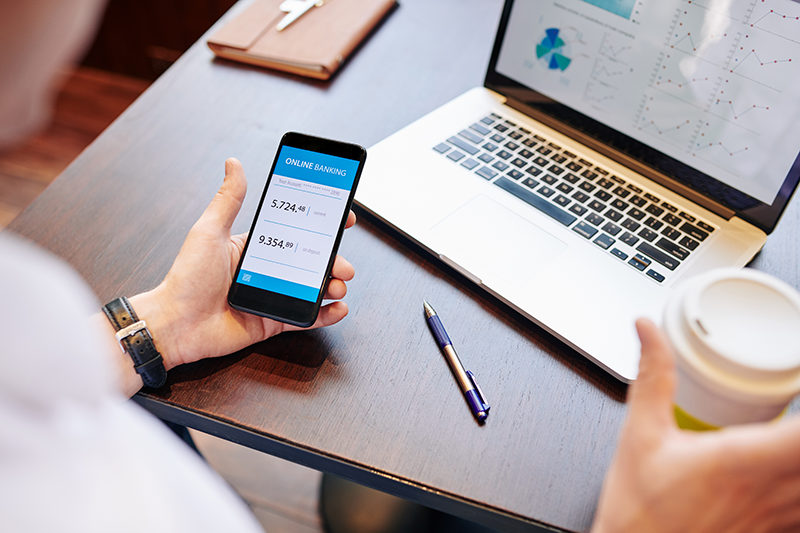 Are you always busy and in a hurry to get things done? Stop and CHECK everything and anything that may affect your account and your pocket!  Better to stop and check now, than hurry and be sorry later. Taking a little time to pause and check the important things that matter may save you time and money! What are these CHECK points.
·         Review your account transactions to confirm that they were done by you.
·         Stop! Take the time to read your text alerts from JN, e.g., credit card purchases
·         Look at Point-of-Sale and credit card receipts before leaving the vendor
·         Review statements carefully share any discrepancies.
·         Be careful to double check sum when processing online transactions or transfers done at the ATM. Recheck the sum being transferred and the number for the account to which funds are being transferred
·         Revisit wire information before wiring funds including Name of recipient, account number, name od bank, routing/ABA number etc.
·         Ensure that you don't have old cards around. Check to make sire they are destroyed.
·         Check software and Apps before downloading them on your computer to avoid Malware and viruses
Website
You want to visit a JN website to check out recent products or services or perhaps you want to go on JN LIVE to do a transaction. How can you be sure that you are on the correct JN website?
There are three things to look for that will tell you if you are on a legitimate/ authentic JN Group website. If these are absent, you should be suspicious:
1.    JN  logo – Although a false logo may be used, you must look for the other two indicators
2.   JN site is secured – Look for a lock which will appear at the start of the URL address (the bar where the website address is typed). Fake websites can have locks, but can never have the name of the JN company as part of the address. Proceed to leave the site if your search comes up with a website www. JN-bank.com without the lock before it, or if you see a lock, but no reference to the company name.
3.    Look for the copyrights and privacy statements in the footer of the website. This is not the cookie statement.
Detect Phony Email
Are you familiar with the term phishing or 'smishing'?   move to glossary of different key terms (Cyber terms for the glossary below. Dwayne to add or subtract when he sees it)
If you receive a suspicious email and/or text that appears to be from JN, do not:
·         Click on any of the links
·         Open any attachments, or
·         Respond
Here is a list of suspicious email extensions that you should look out for:
.exe, .scr, .jar  .vb, .vbs, .lnk, .reg, .docm, .xlsb
You may make mistakes. If you clicked on a link, opened an attachment, or provided personal or financial information, send an email to helpdesk@jngroup.com or helpdesk@jnbank.com
Congratulations if you didn't respond. Go ahead and share the suspicious email or send us an email with the text message copy to xxx  You will receive an automated response.
Tax Scams are Prevalent
Don't get caught! Look out for these three tax scams!