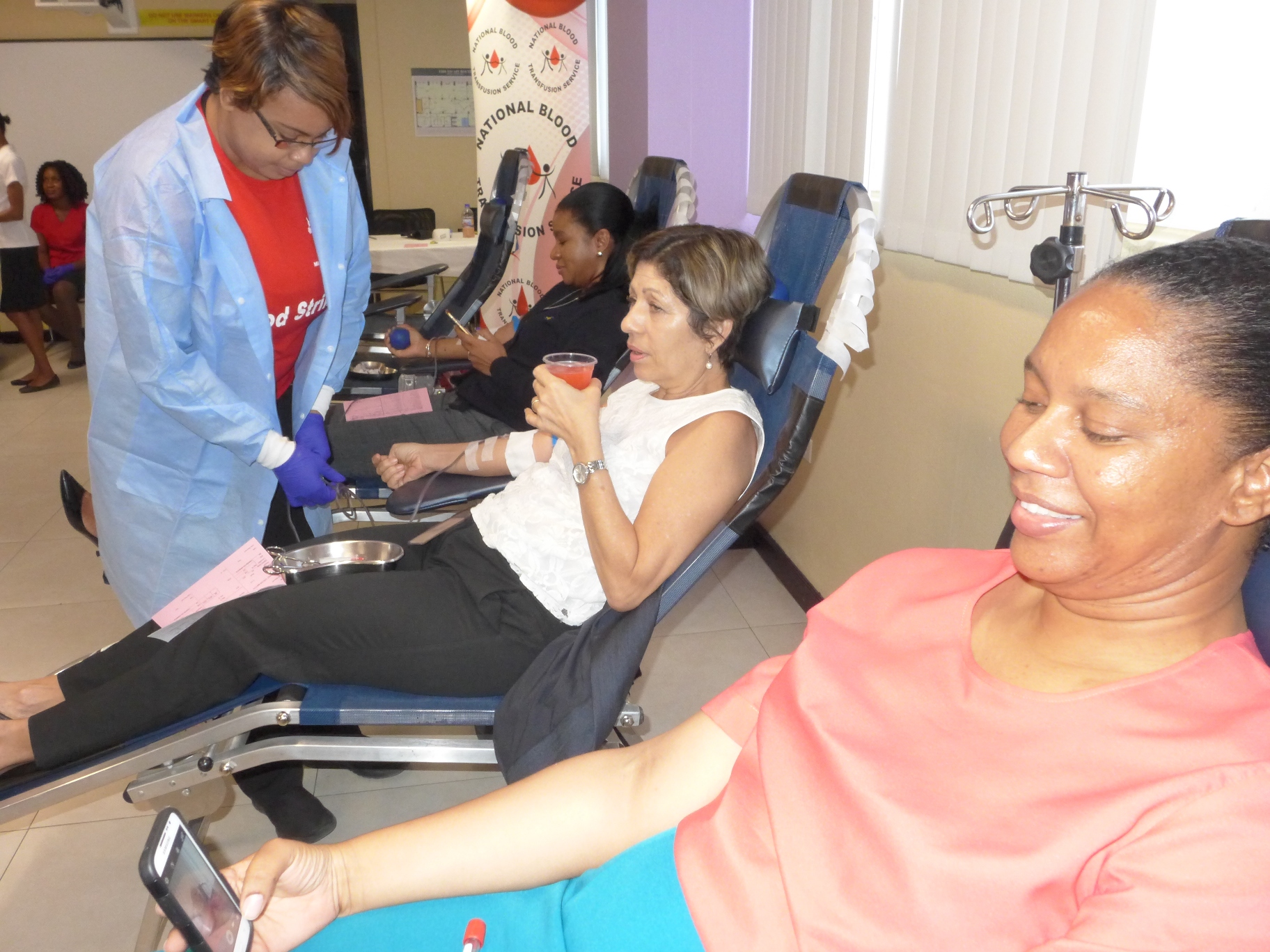 Tanya Pringle, manager, Corporate Communications department, JN Group, is tended by nurse Catherine Treasure, while her team members Jennifer D'Aguilar (third right), webmaster, and Karen Oliver (right), senior communications specialist, also make their donations.
As much of Jamaica was transfixed by the vision of Germany being sent home by South Korea in the football World Cup, the blood bank held a drive on Wednesday, June 27 at the Jamaica National Group building at 32 1/2 Duke Street in Kingston.
Igol Allen, Blood Drive Coordinator, National Blood Transfusion Service (blood bank), said that what was particularly special about the 19 units of blood collected that day, was the fact that five of them came from the JN Group's Corporate Communications Department.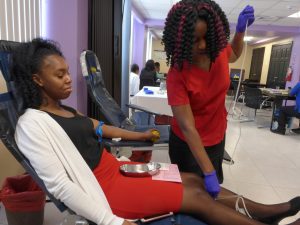 "Every unit that we collect helps to save lives, and it is especially heartening to see small groups of people making a big difference," Mr. Allen stated. "We have seen this in other blood drives, and a remarkable example of this is 3M, which has a relatively small team, but their outstanding networking skills with their neighbours in New Kingston, produces good results."
Tanya Pringle, manager of the 12-member JN Group Corporate Communications department, and a donor herself, said there were many consistent donors in the JN Group and she was pleased that several of them are in her department.
"Some of the requests for assistance when JN Group team members need blood come through our department, so we are on the front line, in facing Jamaica's blood supply crisis," Mrs. Pringle said. "I personally am a committed donor, and I try to foster an environment which is supportive of others who wish to donate."
First time donor Karen Oliver, senior communications specialist in the department said, "this is my third attempt at giving blood. I have always wanted to do this and made sure I prepared myself this time, so I paid more attention to eating foods rich in iron taking iron tablets."
"It is an awesome feeling knowing you are saving lives," Mrs. Oliver said. "There was a call to participate, and I was happy to respond to it."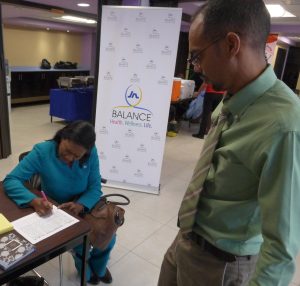 Janice Green, occupational health and safety officer in the JN Group Human Resource Development department is a regular donor, who also participated in the drive. She said, "I am donating on behalf of my niece, who is pregnant. She hasn't asked me, but I am preparing for the baby. I encourage others to donate as you don't know when a member of your family will need it."
The Jamaica National Group blood drive was focused on its downtown subsidiaries, but also got participation from others who came by shuttle, as well as external team members from Guardsman and KPMG Jamaica.
"The blood drive went well, given the constratints of the football season, and it is a such times that contributions become even more valuable, as the demand for blood continues , since people don't stop getting injured or ill," Mr. Igol Allen said. "We or on a push to encourage voluntary donations, so we are seeking partnerships with organizations across the island to boost our collection efforts, as every unit counts."