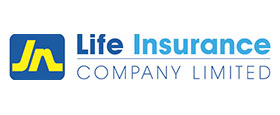 JN Life Insurance Company Limited (JN Life), a subsidiary of
The Jamaica National Group
, has provided life insurance solutions since 2008 for Jamaicans who own a home, operate a micro or small business, or are employers who desire affordable life insurance coverage for their employees.
Initially, the mandate of JN Life was to develop life insurance products and services to meet the needs of members, and also fellow subsidiaries within The Jamaica National Group. The company has since expanded its focus and now offers a suite of products dedicated towards meeting the needs of Jamaicans from all sectors.
JN Life Insurance offers a Creditor Life insurance for home owners who are recipients of mortgage to indemnify them in the event of loss of life, serious injury or chronic illness.  The company offers Group Life insurance for employers to cover their employees; Single Premium Creditor Life for micro and small businesses and their clients; and, Credit Card Creditor Life, for credit card holders.  These products are being marketed and sold to entities in the JN Group, as well as external companies.
JN Life intends to continue developing new products and extend its service offerings to companies and individuals as it seeks to provide affordable insurance solutions for all Jamaicans.