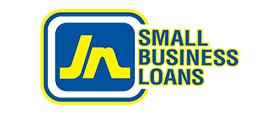 JN Small Business Loans Limited (JNSBL) is a wholly owned subsidiary of The Jamaica National Group.
JNSBL believes fully in the spirit and innovativeness of Jamaicans and is committed to delivering affordable and timely credit to assist entrepreneurs, with limited access to credit from traditional banking sources, to achieve their potential.
Using the most modern and cutting edge technology, as well as best practices, to promote accessibility and efficiency, JNSBL has, since the year 2000, transformed the lives of thousands of Jamaicans by driving the creation and maintenance of thousands of jobs through the disbursement of loans valued at billions of dollars.
JNSBL recognises the importance of small and micro entrepreneurs to the Jamaican economy and offers a range of products and services through its 30 locations across the island to position micro and small business owners to expand their operations; increase income and improve the quality of their lives, while supporting the development of Jamaica. Our products include easy-to-access micro and small business loans, personal loans and motor vehicle financing that allows entrepreneurs to expand their ventures, enhance their lives and develop the communities in which they operate.