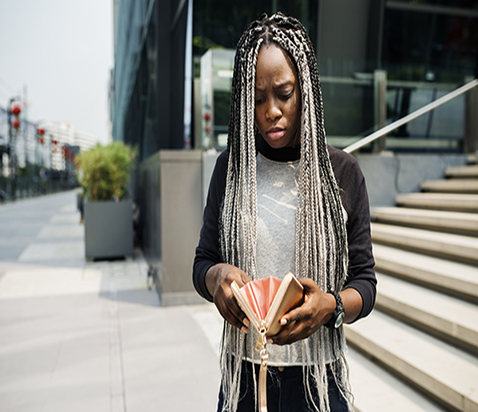 When you think of net worth – what exactly comes to mind?
Right away, you might think of the Forbes' billionaire list, which ranks the wealth of the world's richest – including the likes of Bill Gates, Oprah Winfrey and Michael Lee-Chin.
In this article, we'll be guiding you through how you can calculate your personal net worth. In a nutshell, your net worth is the value of everything you own after you have paid off all your debts.
It is one of the best measures you can use to assess your financial wellbeing, helping you to budget and plan for all the big goals you may have. After you run the numbers, you'll be in a better position to make some major decisions – whether it be getting married, having children or purchasing a home. Let's get started:
1. LIST YOUR ASSETS
Assets are items you own that have monetary value attached to them. Start off listing your most liquid assets. You should be able to determine this easily, which includes cash and your bank account balances. Then work down the list, making a note of your investments, real estate and personal property.
2. LIST YOUR DEBTS
Debt is the amount you owe to creditors or lenders, whether it be any outstanding bills or loans. You can find your debt balances by checking your monthly statements.
For ease of reference, we've compiled a table below listing possible assets and debts, to be used as a guide when calculating your net worth. You can add other categories or items, wherever applicable to your personal situation.  
3. SUBTRACT YOUR DEBTS FROM YOUR ASSETS
The final step is to subtract your debts from your assets, using the formula:
 Net Worth = Total Assets – Total Debts
If you got a positive net worth, then this means that you have accumulated some wealth, as you own more than you owe. You are in a financial position where you can invest in more assets – such as real estate or stocks, which have the potential to yield high returns.
In contrast, if you got a negative net worth, no need to panic – Your net worth might be negative if you just recently accumulated debt such as student loans. Your efforts at this point should lie in paying off your debts and refinancing or consolidating them where necessary.
Regularly budgeting  and checking your net worth (assets to debts) are important habits that can put you just a step closer to securing your retirement and creating a brighter financial future for yourself and your family.  For additional money-management tips, be sure to check out our wealth section here!