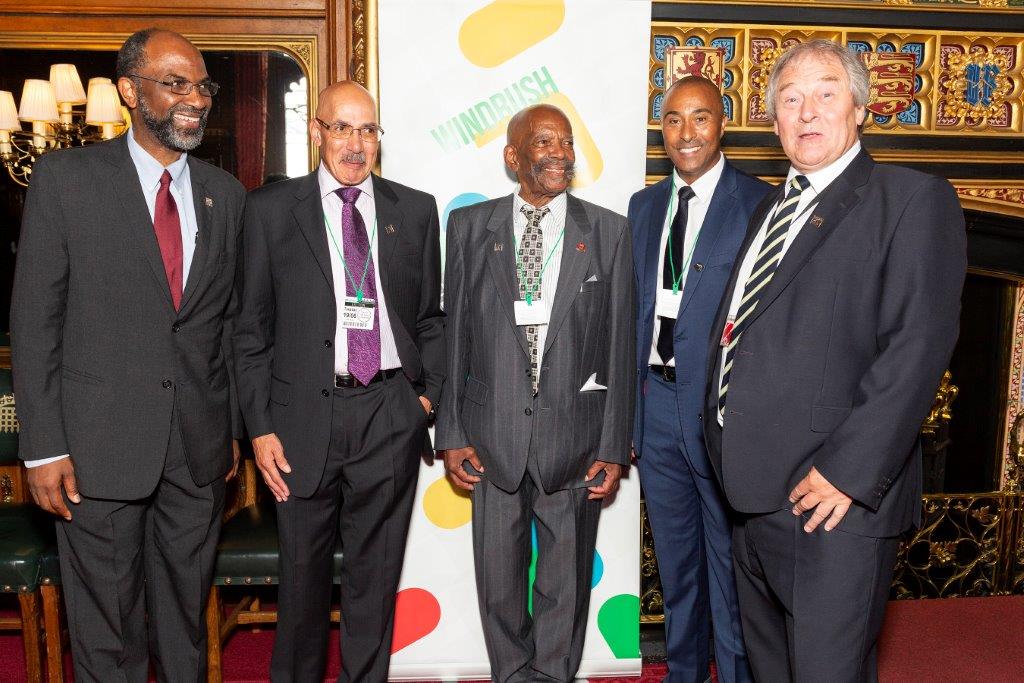 A number of events were held throughout the United Kingdom (UK) leading up to the celebration of Windrush 70 on June 22, in recognition of the significant landmark and the immense contributions made by the Windrush Generation.
The JN UK Representative Office, which hosted its 30th anniversary celebrations in June 2018, supported several activities, dedicated to celebrating the achievements and legacy of the Windrush Generation, which are also JN members.
The Jamaica Manchester Society Windrush 70th Anniversary Celebration Church Service, held at the Church of God of Prophecy Restoration House in Manchester on Sunday, June 17, 2018, marked the start of the month of celebrations for the JN UK Representative Office. This was sponsored by The Jamaica National Group and The Voice Newspaper.
On Tuesday, June 19, a JN and Voice team hosted a special reception at the Speaker's House in Westminster Parliament, to acknowledge and honour the achievements of the Windrush Generation.
Mr. Alford Gardiner who was a passenger on the SS Empire Windrush in 1948, was in attendance with his son Howard. Parliamentarians included Lord Bill Morris; MP Dianne Abbott and MP Dawn Butler along with the Jamaican High Commissioner Seth George Ramocan.
Also present were The Jamaica National Group's chairman, Oliver Clarke and Earl Jarrett, chief executive officer, along with directors, senior management and members of staff.
The afternoon was hosted by Rev. Rose Hudson-Wilkin, Chaplin to the House of Commons and Her Majesty, the Queen.
Speaker of the House of Commons, John Bercow, said the Windrush Generation and the British Caribbean people should be respected, and shared his view that the country was richer and a finer place because of their presence.
On Windrush Day, June 22, the JN team sponsored a special church service in Derby, to celebrate the achievements of the generation with members in the Midlands. In London, the team supported the special service of Thanksgiving at Westminster Abbey, which was attended by Prime Minister of the UK, Theresa May; London Mayor, Sadiq Khan and several persons from government, civic organizations and representatives of the Jamaican Diaspora in the UK.
The JN Group message, featured in a special publication of the Voice newspaper, affirmed its commitment to the continued development of the Caribbean and the UK, and congratulated the sterling achievements of the people of Windrush. This message was conveyed in all the special Windrush events and other JN events in June 2018 and was featured in another Thanksgiving service on June 30, 2018.
On Saturday, June 23, there was a family day at Windrush Square in Brixton, which included performances by the local community. The highlight of the day was a Windrush Domino Competition sponsored by JN Money.
The UK Government announced during the month, an official Windrush Day that will be celebrated on June 22 each year, which The Jamaica National Group looks forward to hosting, through a series of activities to acknowledge and celebrate the continued contribution of the Caribbean community to Britain.