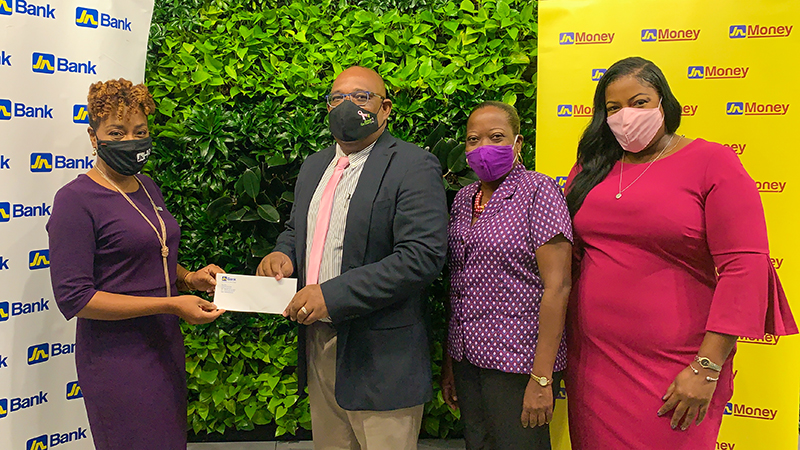 The Jamaica National Group is pleased to present this donation to the Jamaica Reach to Recovery and the Jamaica Cancer Society.
These cheques represent proceeds from the JN Group's Power of Pink campaign, which is held annually in October and serves to support the fight against breast cancer among Jamaican women and men.
The hope is that this donation will go a far way in assisting both organisations as they work together to support breast cancer survivors and to raise awareness about the disease. We have seen the fruits of your labour in the lives of many Jamaicans, and we know how costly it can be to treat cancer and support the day to day needs of cancer warriors battling the disease.
The JN Group, therefore, stands ready to assist the Jamaica Cancer Society in its mission "to eliminate cancer as a major health problem in Jamaica" and to support the Jamaica Reach to Recovery, as it walks hand in hand with breast cancer survivors across Jamaica.
Mrs Carlene Stair
Head – Customer Experience and Service Recovery
JN Bank
Wednesday, February 3, 2021