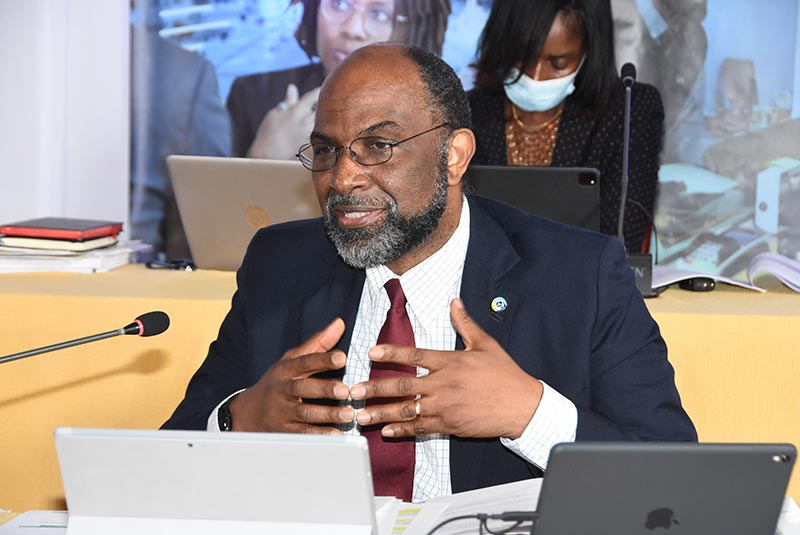 The JN Group experienced a very significant increase in loans and deposits during the financial year ending March 2020.
Deposits increased by approximately $10.4 billion to $139.8 billion, while its loan portfolio rose 13.6 per cent during the financial year to $110.8 billion. It attributed the increase in the loan portfolio to significant growth in mortgages, personal loans and auto loans, driven by its commercial banking arm, JN Bank, which experienced a close to 15 per cent growth in loans from $89.6 billion to 102.9 billion.
"That's accounted for by the fact that the bank sought to expand its loan portfolio and balance the loan portfolio to reduce the concentration on mortgages by offering other loans, and they have also been very clever with some of the products that they have put on the market, which was attractive to persons and they targeted many persons who were underserved in the existing banks," chief executive officer, Earl Jarrett disclosed during the company's 4th Annual General Meeting held virtually on Friday, February 19.
The growth in lending was also supported by a near two per cent increase in lending from $3.8 billion to $3.9 billion by JN Small Business Loans; and a growth in investment-secured loans by the Group's wealth arm, JN Fund Managers.
Loan accounts for the Group overall grew by 16.8 per cent, moving from 67,739 loans to 79,132 loans.
The growth in loans represents a 67 per cent increase between 2016 and 2020, Mr Jarrett pointed out, and a 38 per cent growth in deposits. The Group's total assets also grew during the period from about $200 billion in 2016 to more than $232 billion in 2020.
Referencing the loan portfolio increase, Mr Jarrett said: "The liabilities represent a signal of the confidence and trust that people have in the organisation."
He added that the Group increased liabilities by $10 billion through direct deposits and $2 billion in repos.
"We had an increase in deposits from specialised financial institutions, like the National Housing Trust," pointing out that the Group acquired NHT liabilities at $4.6 billion, raised in local capital markets. In 2019, it also raised $2.6 billion as a five-year unsecured bond in the capital markets. A portion of the debt was used to establish JN Bank in the UK, while $894 million was allocated to JN Fund Managers to support its business operations.
However, the increase in liabilities, coupled with a change in the method used to calculate anticipated credit loss under the new IFRS9 standard, resulted in impairment losses of more than 100 per cent for the JN Group. The new method of calculation took into account past performance and future projections, including possible job losses, loan restructuring, and adverse changes in the payment status of borrowers due to the COVID-19 pandemic.
"The profit before tax was $1.3 billion and of that amount $820 million represented the impaired loss estimate," Mr Jarrett revealed. Impairment losses amounted to J$820.4 million based on loans of $357.4 million.
The JN Group also experienced a $1.6 billion increase in operating costs, as its expenditure moved to J$18.8 billion. This was due mainly to a 17 per cent increase in employee costs, which pushed costs to J$10.8 billion.
"Our professionals, including our lawyers, accountants and auditors, experienced increased costs. A number of new standards have been put in place and the process of auditing our organisation is much more difficult than it was in in the past," Mr Jarrett explained the linkage leading to the increased costs.
Notwithstanding, the organisation realised profits on both its financial and non-financial sides, with the JN Financial Group realising an after-tax surplus of $545.8 million and the MCS Group, $98 million. The overall surplus was a decrease from $831.1 million for the previous financial year.
The Group realised an investment income of $675 million. Gains of $1.25 billion on investments accounted for much of its surplus.