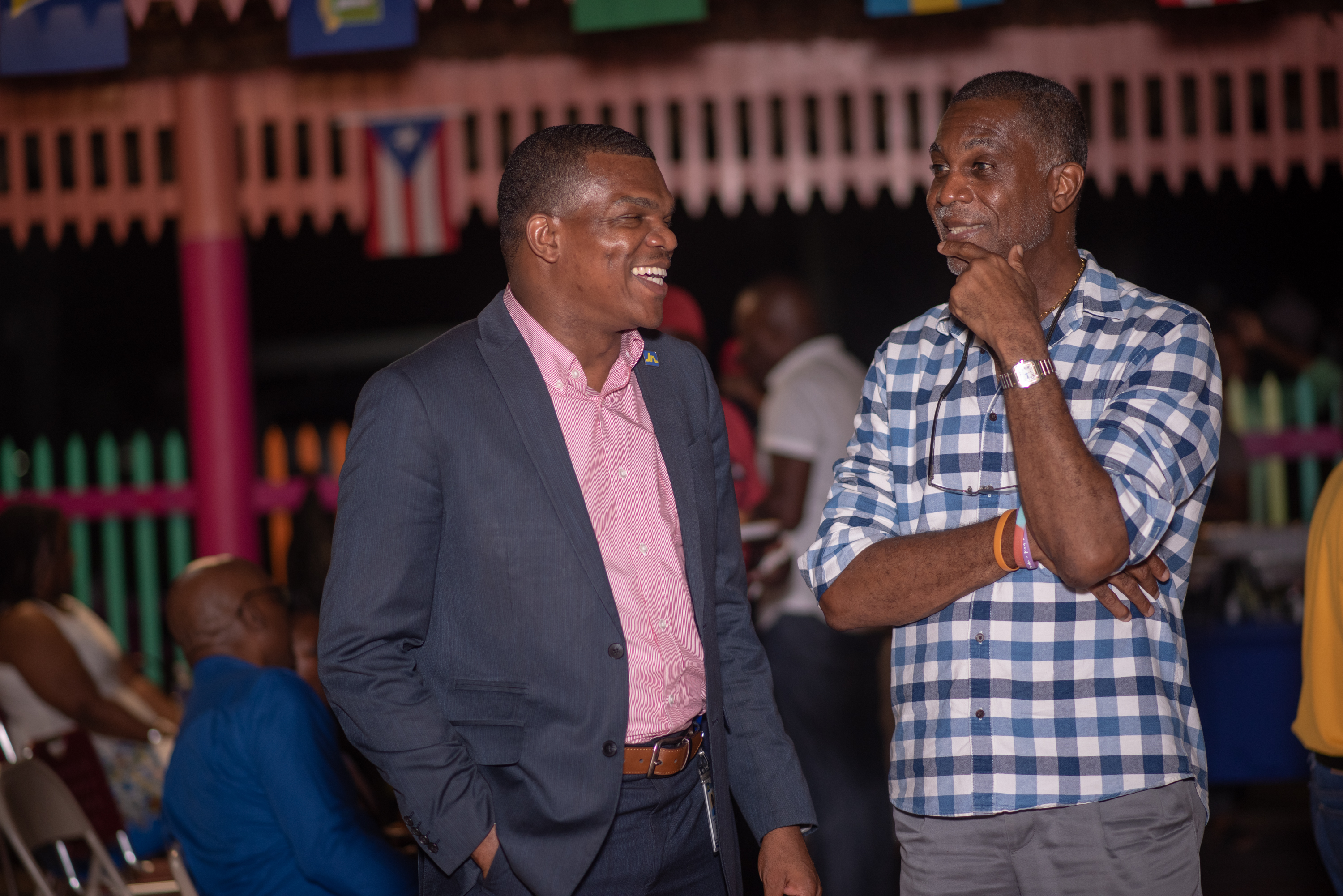 The Jamaica National Group will award 13 scholarships to the top performing Under-13 cricketers who participate in this year's Michael Holding Masters Cricket Tournament Clinic, which will be mounted from October 20-29.
Dr. Ransford Davidson, business relationship and sales manager, JN Bank Browns' Town and St. Ann's Bay Branches, made the announcement during the launch of The Jamaica National Group/Michael Holding Masters Cricket Tournament at the Ultimate Jerk Centre in Discovery Bay, St Ann recently.
"As part of our sponsorship of the clinics, the JN Group will award scholarships to the 13 top talented youth players, to assist them in pursuing their education," informed Dr Davidson, "And, we anticipate other positive outcomes, as these youngsters are prepared to become successful cricketers at the high school and community levels."
He stated that sports played an important role in the lives of children, as it helped to build character and discipline.
"Therefore, it is our hope that cricket will assist these youngsters to build their character; promote healthy competition and team work; as well as, encourage them to continue their education," he stated.
In addressing the launch, tournament organiser, Mr Michael Holding explained that the idea behind the tournament was to provide assistance for children to achieve their educational goals.
"The purpose of this tournament is not only about a team winning. It is very important for us to have this tournament because of the benefit that it will provide youngsters. And, the more assistance and participation we receive, the more scholarships we will be able to award them," he stated.
Since its inception, the Michael Holding Masters Tournament has granted 75 educational scholarships, along with cricket gears to young cricketers from the Jamaica Under-13 cricket tournament, valued at more than US$45,000.
At the clinics, held during the lunch sessions of each Masters game, students are coached in the techniques of the game, and receive tips from cricket legends. More than 560 youngsters will benefit from the clinics held during this year's tournament.