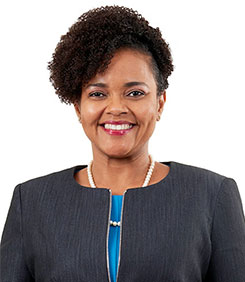 Welcome to the first issue of the JN Circle E-Newsletter. This newsletter provides a channel for us to communicate with you, our JN Circle members; and for us to maintain our connection.
The JN Circle, which was officially launched in September last year, is an initiative which provides our members and customers, with shared JN's values, to meet and take actions which will improve outcomes for themselves and for all Jamaicans, wherever they reside. JN Circle is led by the community for the community.
Our mandate is: networking, advocacy and building community. To date, 12 JN Circles have been established across the country; and two others are scheduled to be launched within the next month.
The benefits of being a member of the JN Circle are numerous. These include building your network; access to JN's subject matter expertise and resources; as well as, special product offers from entities within the Jamaica National Group.
To become a member of the JN Circle: Please complete and submit the membership application form; attend two JN Circle monthly meetings; and stay connected.
For more information about the JN Circle, visit a JN Bank Branch; call your Member Ombudsman at: 876-926-1344; or, send an email to: myJNCircle@JNGroup.com
We do hope that you will enjoy this first issue for our e-newsletter; and, we invite you to provide us with feedback at CorporateCommunications@jnbs.com.
Claudine Allen
Member Ombudsman
Jamaica National Group
Was this article helpful?