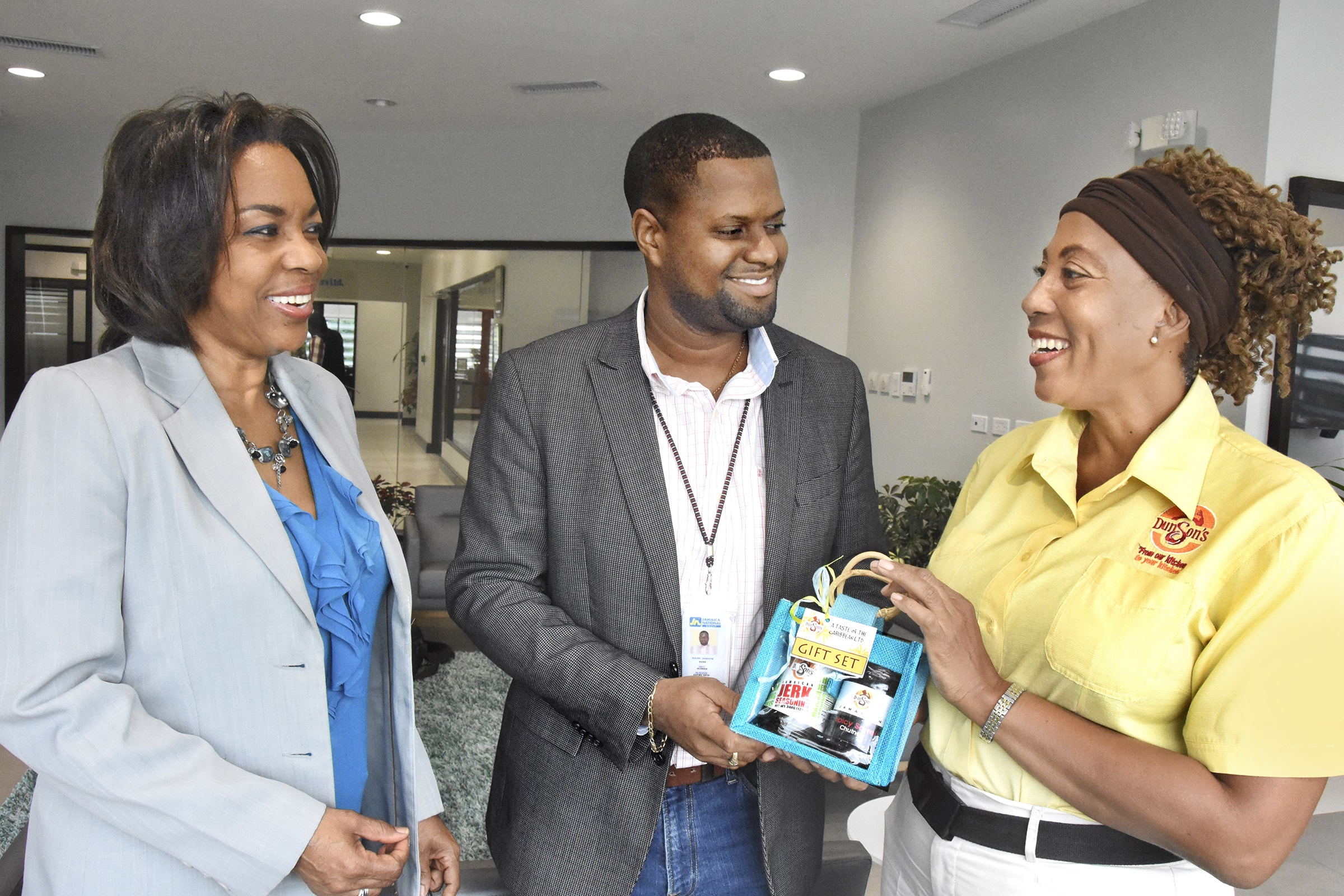 Sonya Dunstan, (right) owner of A Taste of the Caribbean, hands over a gift bag with condiments from her brand, Dunsons' to Eglon Christie, (centre) relationship manager, JN Premier, as Janice Mills, Head of JN Premier looks on.
Sonya Dunstan describes herself as being "creative" with a passion for ceramics," as well as art and craft. Because of this creativity, she planned to pursue a career in that field; however, her parents were not supportive of the idea.
"They did not like that idea," said Miss Dunstan. "They said I could not make money from ceramics or art and craft. That was when I decided to study food and beverage management. I am creative in food and beverage, therefore, one could say I got my wish."
Ms Dunstan is owner of A Taste of The Caribbean Ltd, a company she started in 2005, which manufactures guava jellies, coconut and curry, and scotch bonnet sauces; as well as low-calorie dressings made from lemon grass, mangoes, sorrel, ginger and other local fruits and vegetables, under the brand name, "Dunsons."
"While I worked in the tourism sector as a banquet supervisor, the visitors used to say they loved the taste of the products at the hotel; however, the packaging could be improved.  They advised that the appeal, based on the packaging, wasn't there. Consequently, I started to make my own products to sell, and the feedback was encouraging," she explained.
She first experimented with rum fudges made with different flavours including coffee and chocolate. Later, she made tamarind balls which were also well-received. However, she did not continue this line, as she did not have the right equipment. Her decision to settle on a line of condiments came following a conversation with guests at the hotel.
"The guests who stayed for three or more weeks would know whenever we used a different chef because the taste of the meals was not consistent," she explained.
"I came up with sauces, advised the chefs how much to use to maintain consistency and save cost. From there, I started to produce my own line of sauces."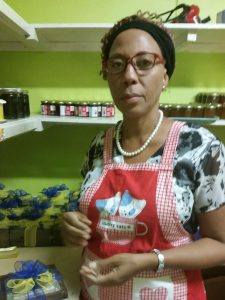 In the early days, Miss Dunstan operated from her home. She used her four-burner stove to prepare the condiments and received assistance from her neighbours to lift the pots to her living room where she would fill the bottles with a measuring cup and a funnel.
"My house was not big and I would literally go outside with the pots to get into the living room. But, I was determined to do well because I knew that there was a market for sauces. I also do my research before I make a product and this has helped me to be able to do well," she stated while adding that Jamaica has some of the best sources of raw material for her products.
Miss Dunstan now operates from a location along Hagley Park Road and employs five persons on a full-time basis.  But, despite the progress she has made, there have been setbacks.
"My biggest setback was that I was robbed three times in one year. It affected my self-esteem and I also became fearful. I thought about quitting and I prayed to God for the strength to continue. I had a network of farmers who relied on my orders to send their children to school. Therefore, I was not going to make mishaps like that hinder me and so I picked myself up and continued," she related.
The College of Art Science and Technology (CAST) and Florida International University graduate used to market her brand mainly through word of mouth, establishing booths at expos and through product samplings at supermarkets. However, after being featured on "The Innovators," a 30-minute reality TV series, which challenges up-and-coming entrepreneurs to grow their business, she now has a presence on social media.
"The Innovators really helped me," she declared. "I had specific challenges to complete and I executed them as best as possible. I was also advised to create a social media presence for my business and that helped my marketing. In addition, I was also urged to seek new distribution streams and make other changes to improve efficiency. Those suggestions have helped my operations."
One of the prizes she received for winning the Innovators was a grant from JN Small Business Loans.
"The support from JNSBL will be used to improve as I focus on areas, such as research and development, because I am keen on these activities," she maintained.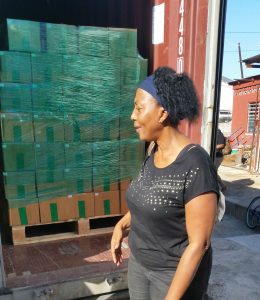 Gillian Hyde, general manager, JNSBL, said "Miss Dunstan is passionate about her operations as well as Jamaica. She has worked hard to ensure most of her suppliers are our local farmers and I commend her for being a true community innovator."
Miss Dunstan is deeply spiritual. During the interview, the words "prayer" and "God" were used no fewer than 30 times. She explains that her spirituality helped her to deal with challenges.
"I pray about everything and ask God's guidance for every area of my life," she related. "I find comfort in knowing that God is always there for me especially during challenging times and this has helped me."
The St. Andrew High School past student is the eldest of 10 children and enjoys relaxing by the sea, reading and cooking. But, she has no plans to relax any time soon, at least not until Dunsons becomes a household name with regional and international reach.
"A friend of mine says I have womanish thoughts but a manly stomach," she related. "But, what he really meant was that, although I am a woman, I take a manly approach to most of the challenges I face. I am willing to work hard to achieve success because I grew up watching my parents working hard. And, no matter how successful I become, I plan to be humble because that is the only way I know how to be," she maintained.