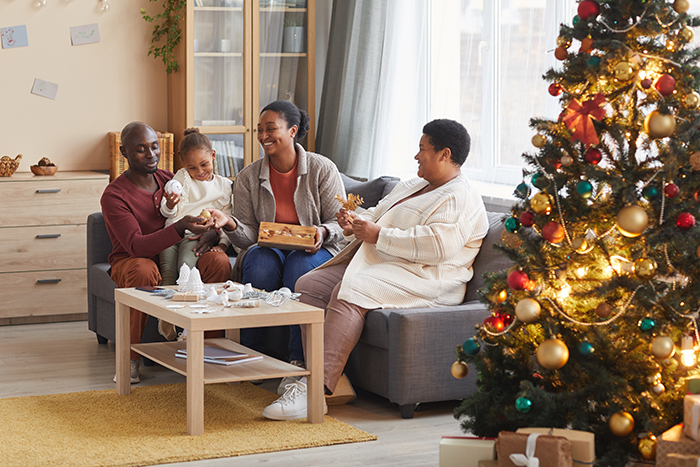 It's the "most wonderful time of the year," but, unfortunately, it's not only a wonderful season for you, but for criminals seeking to pounce on unsuspecting consumers as Christmas draws closer.
Our cyber and physical security teams advise that as we celebrate the season, we should stay alert and on guard, especially when using Automated Teller Machines (ATMs), while driving and parking your motor vehicles and even as we do business online from the comfort of our homes.
"While the Christmas season is a time for giving, for thieves and burglars, it is a unique season for taking your hard-earned money, gifts and possessions. They may ultimately rob you of all the joy and sense of goodness that the holidays are all about. We must also be security-conscious as there are people out there with a different agenda from ours. For this reason, we can never be too careful, too prepared or too aware," cautions Head of Security at The Jamaica National Group, Captain (retired) Michael Powell.
He advises the following when using the ATM, driving or parking:
Using ATMs:
Avoid using ATMs in isolated locations. If you must use an ATM, choose one that is located in a well-lit location with people around
Don't use your date of birth as your ATM PIN. Skimmers will be able to easily guess you PIN
Protect your PIN by shielding the ATM keypad from anyone who is standing near you or from any possible hidden cameras
Withdraw only what you need. Take only the amount of cash that you require.
Don't throw your ATM receipt away at the ATM location. You're giving criminals information about the amount of money in your account
Avoid using the ATM after dark, unless it is well-lit and secured
Watch out for people loitering by the ATM
If you notice any suspicious behaviour, or suspect that the ATM has been tampered with while doing your transaction, cancel your transaction, walk away and use a different ATM
Have your card ready to use before you enter the ATM. You'll save on the time you spend at the machine
Don't linger at the ATM to count your cash. Secure your money and leave quickly once the transaction has been completed
Don't disclose your card details to anyone
Driving or Parking Your Vehicle
Park your vehicle in a well-lit area after dark
Avoid driving alone, especially at night
Keep all doors locked and windows closed while in or out of your vehicle. Also ensure to set your alarm and other anti-theft devices
Don't park your vehicle too far from your destination and always take note of where your vehicle is parked
Do not leave packages or valuables on the seat of your vehicle. This creates temptation for thieves. If you must leave something in the vehicle, lock it in the trunk or put it out of sight.
Keep a secure hold on your purse, handbag and parcels. Do not put them on the floor or on top of the car in order to open the door.
If there are suspicious people in the area, ask the mall or store security for an escort before leaving your shopping location. Do not approach your car alone.
Stay alert while online!
Meanwhile, as we remain in a pandemic, conducting financial transactions online, including shopping and banking, have become norms for many around the world. This trend has, unfortunately, also resulted in an increase number of cybercrimes, as criminals prey on unaware consumers.
"We are now entering the Christmas season, which is the biggest holiday shopping season for the majority of countries worldwide. Therefore, it's important that we have safeguards to deter malicious threat actors," Dwayne Brown, Executive for Cybersecurity at The Jamaica National Group, counsels.
He advises the following tips when doing transactions online:
Keep your computer device clean. Before selecting a gift, be sure that all internet-connected devices ‒ including PCs, smartphones and tablets ‒ are free from malware and infections by running only the most current versions of software, web browsers and other apps.
If it's too good to be true, it probably is. Read reviews online especially when purchasing items from platforms such as Amazon and EBay, to get a sense of this item. Ask yourself: Is it worth it? Has any other customer received and reviewed the item? Do they have pictures of receiving the item? Also, look at the customer ratings scale (measuring from Poor to Excellent) before making your decision.
Monitor your accounts. Check your online financial accounts regularly for suspicious spending by reviewing text and email alerts used by JN Bank or any bank you do business with.
Think before you click. Pay attention to emails you receive. Don't open emails from unknown senders or click on links in suspicious messages.
Shop securely. Not only should you make sure your internet connection is secure. Check to make sure you're shopping on a site that uses TLS protection. The easiest way to tell is to check your browser's address bar and look for https in the URL. Sites without the added 's' are not safe to submit payment information or other personal details. Using http:// sites are not secured or encrypted and could result in your credit card and banking information being captured.
Review the vendor and pay wisely. Consider using a credit card instead of a debit card linked to your bank account when making a payment. Or, use a reliable, established third-party payment service, such as Google Pay, Apple Pay or PayPal. If you use your online banking account to transfer funds to a vendor and you don't receive the item, your bank is unlikely to refund the monies back to you.
Be careful when meeting vendors you found online. If you use platforms such as ShopinJa and Instagram, among others, and if you decide to do face-to-face transactions with local vendors, please ensure that you meet in a public space and in the day time.
Use secure Wi-Fi. When conducting transactions and accessing banking information over public WIFI connections your information may be at risk because the security of the connection rests in the Wi-Fi provider's hands. If you decide to use a public Wi-Fi connection, ensure that you use a VPN to encrypt your data or your cell phone as a hotspot.
Bask in the beauty and celebration of the holiday season, but stay alert!
We wish you a safe and peaceful Christmas!