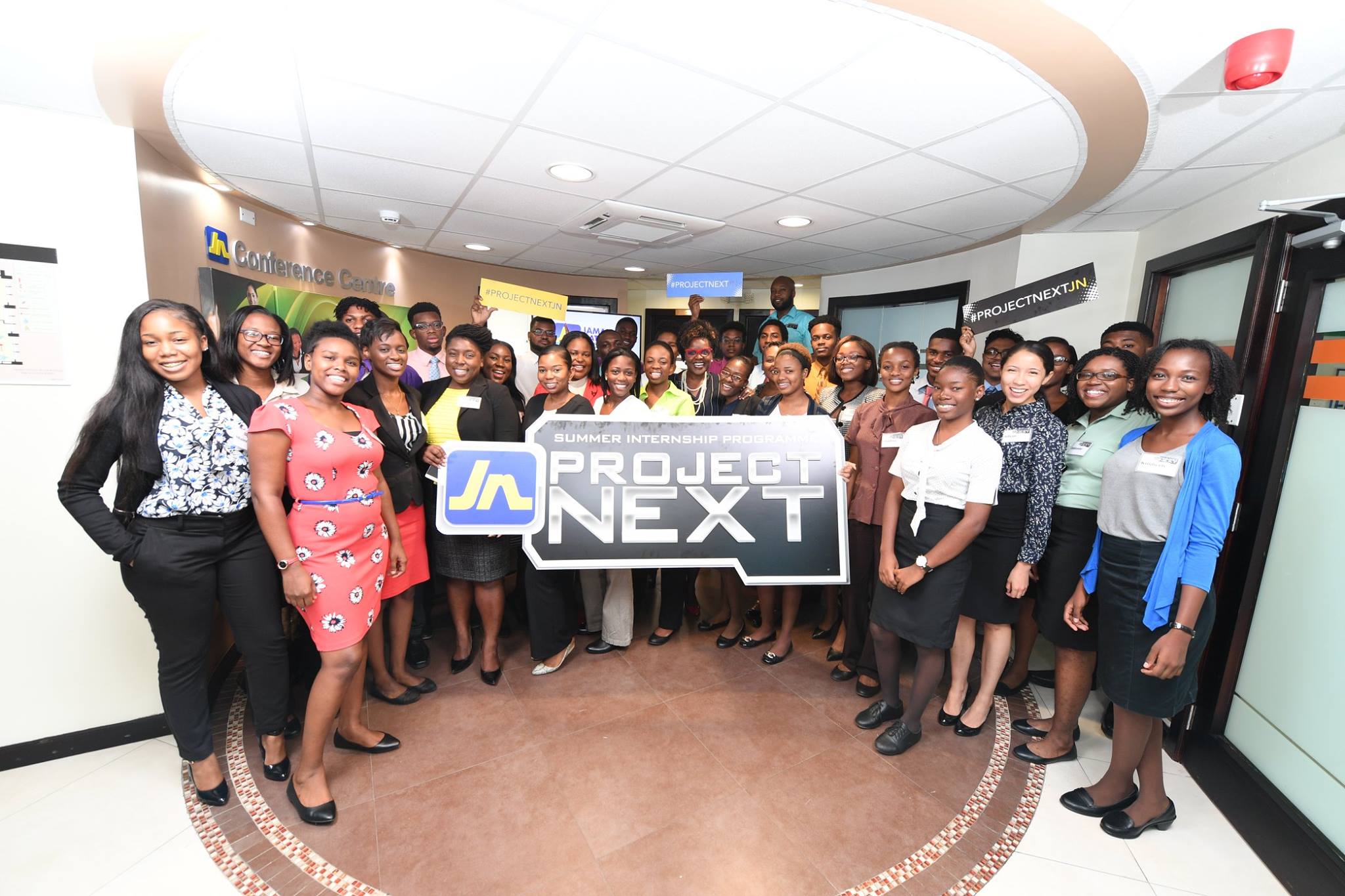 2017 cohort of summer interns working with The Jamaica National Group.
Thirty-eight tertiary students will benefit from a mentoring initiative, to enhance their professional development, as part of their internship at The Jamaica National Group, this summer.
The JN Project NEXT Mentorship Programme, provides opportunities for interns to integrate their knowledge and theory through practical applications during the eight-week period, which started on June 26.
"Annually, JN provides summer employment for students," explained Tris-Ann Morris, manager for Learning, Development and Performance, in the Group Human Resource Development department.  "However, since last year, we adopted a new strategy to include professional development workshops; meetings; as well as, projects geared to contribute to corporate operational efficiency and productivity."
Volunteer mentors also provide career advice and inform interns about the operations of The Jamaica National Group.
The interns are placed in teams in "The Next Big Thing" Internship Innovation Challenge, to develop solutions, targeted to improve customer experience, governance, staff development and operational efficiencies.
"At the end of the internship, the teams present proposals to a panel of judges, which include executives and senior managers," Miss Morris disclosed.
Dr. Renee Rattray, senior manager, Learning, Development and Culture The Jamaica Group, explained that the summer internship programme is mutually beneficial to the organisation and students.
"This initiative is another way in which the JN Group impacts the lives of our country's future leaders. The exposure interns receive will assist them to develop their competency, and prepare them for the world of work," she stressed.