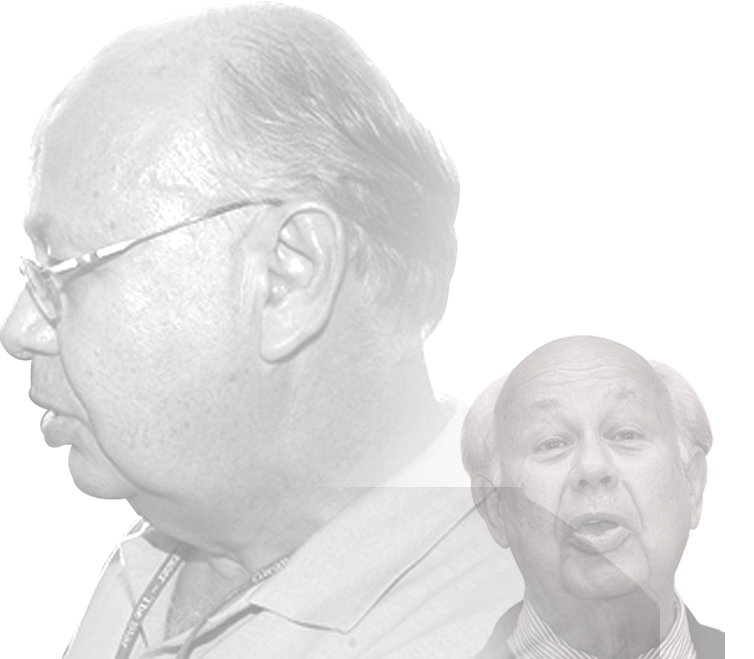 The Hon. Oliver F. Clarke, OJ, Hon. LL.D, JP, FCA, B.Sc. (Econ)
Chairman, The Jamaica National Group
October 19, 1944 – May 16, 2020
The Chairman
The Boards of Directors of Jamaica National celebrate the life and work of the Hon. Oliver F. Clarke, Chairman of The Jamaica National Group.
Oliver Clarke's tremendous impact on the business and media landscape in Jamaica spans more than five decades. He was instrumental in the transformation of the local building society movement, by encouraging the expansion of building societies from parish-based entities into urban organisations, while maintaining the strong mandate to serve its members.
A shrewd businessman, with a wry sense of humour, Oliver Clarke worked with the Jamaica National Building Society (JNBS), established in 1874 as the Westmoreland Building Society, as Assistant General Manager and General Manager from 1971 to 1976.  He also served as Chairman of JNBS for two decades, 1977 to 1997 and as Deputy Chairman from 1997 until 2002, when he was re-appointed Chairman.
Under his astute leadership, the Jamaica National Building Society embarked on a historic reorganisation programme in 2017, which resulted in the formal establishment of The Jamaica National Group comprising more than 25 entities. Among the historic achievements of this reorganisation was the transition of the building society to a commercial bank, JN Bank.
In February of that year, Mr Clarke was appointed Chairman of the mutual holding company, The Jamaica National Group Limited, JN Financial Group Limited and JN Bank. In April 2019, he demitted chairmanship of both JN Bank and the JN Financial Group but retained the role of Chairman of The Jamaica National Group Limited.
Under his Chairmanship, Jamaica National has become firmly established as a multi-national business conglomerate which includes banking and other financial services, technology, insurance, property management and automotive services. Today it is recognized as one of the top ten companies from the Caribbean to the world. While pursuing the expansion of the JN Group, Mr Clarke maintained its ownership structure as a mutual organisation, owned by its members and customers.
All of us at the Jamaica National Group, who have worked and interacted with Oliver Clarke over the decades, recognise the significant impact he made on Jamaica and the Caribbean; and his passionate pursuit of initiatives that would achieve his objective of: "People First."
The Jamaica National Group family extends condolence to his widow, Monica; daughter, Alex; and other members of the Clarke family.
The Hon. Oliver F. Clarke: Chairman, business icon, advocate, revolutionary and change-maker.