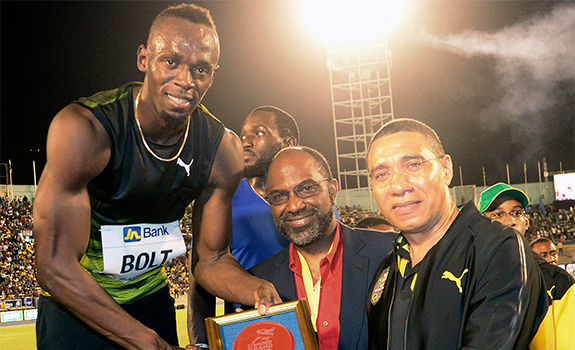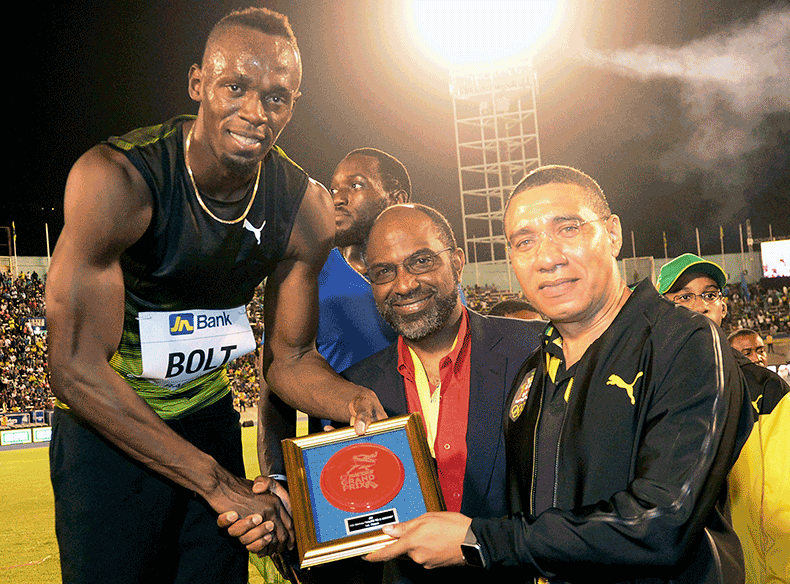 Usain Bolt completed his farewell 100m race on Jamaican soil before retirement as the centrepiece of the JN Racers Grand Prix track meet, which was held on Saturday, June 10, 2017 at the National Stadium in Kingston, Jamaica.
Organisers of the star studded event, the Racers Track Club, as well as title sponsor, The Jamaica National Group, pulled out all the stops to "Salute a Legend" during the event, which sought to celebrate the achievements of the 30 year old World and Olympic champion sprinter.
Following his participation in the 100m sprint at the event, which he won in 10.30 seconds, Bolt acknowledged that the outpouring of support by the Jamaican people made him a bit nervous in the moments leading up to his last race.
"Just the atmosphere and the support of the people, I never expected this, I knew it would be big but the stadium was 'jam-packed'. From World Juniors, the support I have been getting from Jamaica, I never thought I would reach this height in Track and Field," he said.
Global track and field competitors also turned out to pay their respects to Usain for the event, including the United Kingdom's Mo Farrah, who competed in and won the 3000m race; South Wayde van Niekerk of South Africa, who won the 200m race, and Allyson Felix, of the United States, who won the 200m race at the event.
The event also provided an opportunity for Bolt to be presented with the award for 2016 Athlete of the year by Victor Lopez, President of the North America, Central America and Caribbean Athletic Association (NACAC).
Lord Sebastian Coe, President of the International Association of Athletics Federations (IAAF), who was also present at the event, lauded Bolt for his contribution to athletics over his decade- long professional career.
"His contribution has been mammoth, and he has been a figure to all of us in this sport, and I wish him the best of luck in the last few weeks of his career, which will of course end in the World Championships in London," he noted.