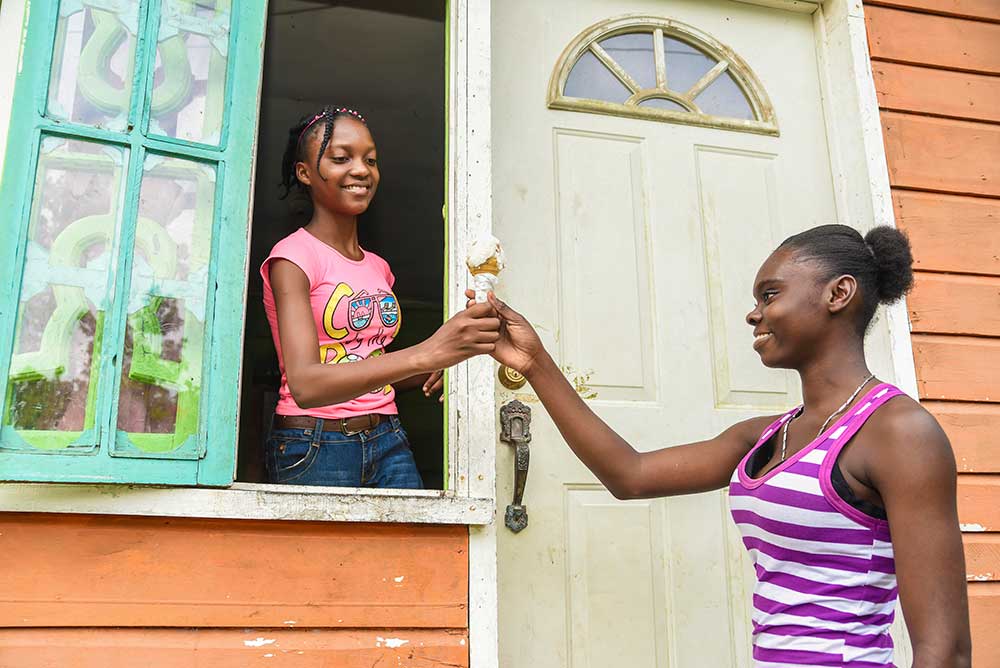 Sixteen year-old, Ryesha Gordon, is a budding entrepreneur, who's using her passion for saving and her enterprising mind to build a small business, from which she hopes to fuel her dreams.
Putting aside just $100 a day from her lunch money, the Petersfield High student has been able to start her own business selling ice-cream and sweets from her home in New Works, Westmoreland.
She has received positive support from residents in her rural community, who flock to her home on Sundays, and sometimes during the week, to sample the sweet treats.
"Many people support me. I have my school family, relatives, close friends, and persons in the wider community, who purchase my ice-cream and encourage me to keep up the good work," she related.
The venture has been doing so well that Ryesha now plans to expand her business to include other products, such as muffins, fudge, cake and ice-cream cake.
"I want to go even bigger to the point where I will eventually open up a small shop," she said.
Ryesha, who is a member of the JN School Savers' Programme, said her love for saving came about from a desire to help her parents.
"I'm not from a 'well-off' family and there are times when I see my mother and father struggle to provide for me and my siblings, therefore, I try to save to help out where I can. But, apart from that, I just love to save, because it plays an important role in funding your goals and achieving your dreams. It is also rewarding and empowering," she stated.
In addition to saving to fund her small business, the young entrepreneur, who started grade 11 recently, was also able to use her savings to pay for her GCE and CSEC examinations this year.
"I did a re-sit of Human and Social Biology in January and I got a three. I also sat English A and Mathematics in June, which I paid for from my own savings. Unfortunately, I received a grade four in both subjects, but, I will re-sit both subjects next year, along with several others. And, I don't intend to fail this time around," she vowed.
After high school, Ryesha is hoping to secure a place at the University of Technology, Jamaica, where she plans to study Pharmacology. Of course, she's also setting money aside from her small business to assist in funding her college tuition.
Her mother, Stacey-Ann Ferguson, cannot help but gush with pride when she talks about her daughter.
"I am so proud of her. She is truly a wonderful and conscientious child. She's always thinking about others and how she can help," Miss Ferguson said, noting that her daughter also has a mind for business and always dreams big.
"When she started saving her $100 a day, her aim was originally to purchase a cell phone and I recall that when she finally saved enough money to buy the phone, she came back to me and said, 'Mommy you know what, I don't think I want a phone anymore, I'm going to buy some ice-cream and see if I can start a business'."
"And, from that small business, she was eventually able to buy the cell phone and later, she purchased a laptop computer, a printer and paid for her CXC subjects," Miss Ferguson informed.
Ryesha, who believes that, "All things are possible with God and hard work," said she has not placed a limit on her dreams, as while she plans to pursue a career in Pharmacology, she also intends to continue her entrepreneurial pursuits, and may one day open her own pharmacy.
She's encouraging young people like herself to develop a habit of saving. "It doesn't matter how small it is, just get into the habit, you may surprise yourself with what you can achieve," she said.