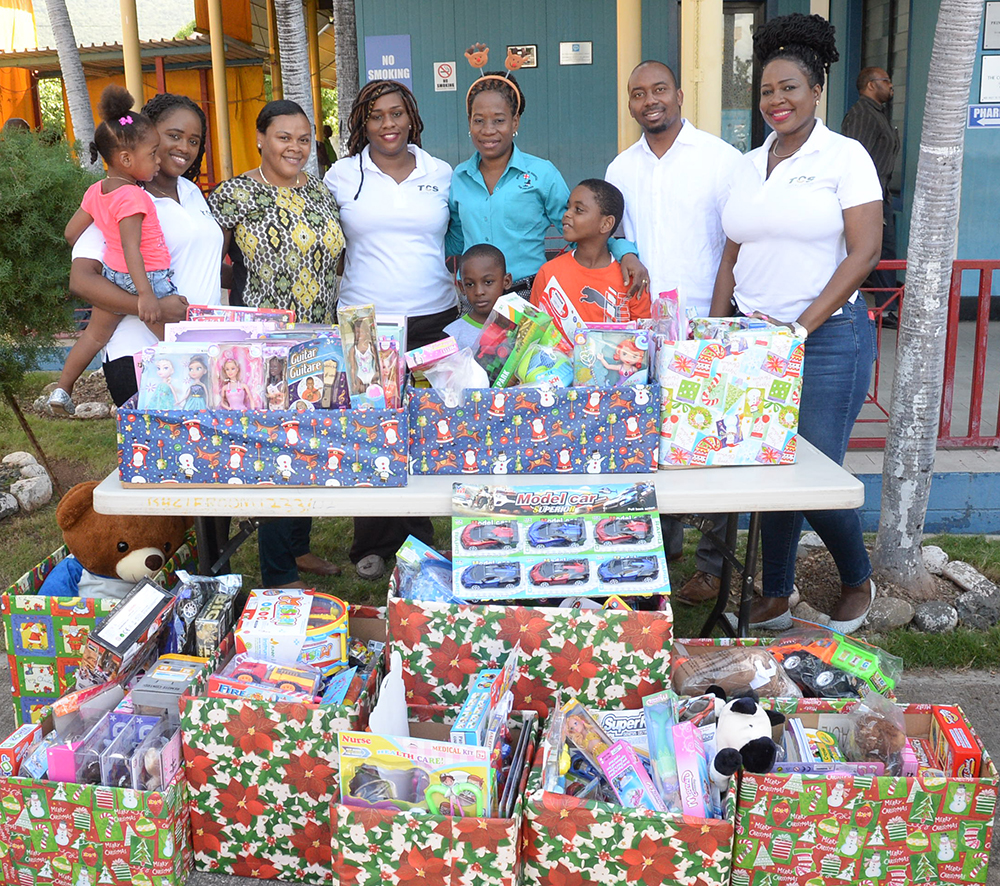 Warm smiles emerged on the faces of many children, who are patients at the Bustamante Hospital for Children, after they received Christmas gifts courtesy of Total Credit Services (TCS) Limited, recently.
TCS, a member company of The Jamaica National Group, donated ten boxes of toys, a total of some 300 toys, to the hospital ahead of its Christmas celebrations, under the institution's "Toy Drive," initiative.
"The children are happy and they appreciate of the donation. Although they may have a cough or fever, Christmas is a time to be jolly; and, they are grateful to receive these gifts," said Jasmine Simmonds Henry, acting patient affairs manager, at the Bustamante Hospital for Children.
Rashida Porteous- Sawyers, assistant manager at TCS, said that the initiative was driven by the TCS Birthday Club, in collaboration with member companies in The Jamaica National Group and several TCS clients.
"One of the saddest things you can think about on Christmas Day, is children in a hospital being down and sick; therefore, we thought that this initiative would put a smile on their faces and cheer them up," Mrs Porteous-Sawyers explained.
She said that the concept came to her, based on her personal experience, when she visited a child at the hospital, gave him a gift and observed how it lifted his spirits and made him very happy.
"We surpassed our target of 300 toys, and, we were able to donate toys to children in more than one ward," she pointed out.
Sherika Webb, collector at TCS, said that the organisation usually targets at least one charity for the year; however, this year, they decided to take on an additional project and gifting youngsters at the Bustamante Hospital for Children at Christmas was selected.
"We, therefore, thank all the persons who assisted us, by donating to our initiative to pursue this toy drive," she said. "Nothing could compare to the smiles on the faces of the children when they received the toys at the hospital."
Ms Webb also noted that: "It was the hope of the staff members at Total Credit Services that, the gifts would boost the spirits of the children during the Christmas season; and, the smiles on their faces when they received the toys, were total confirmation that TCS had accomplished its objective!"