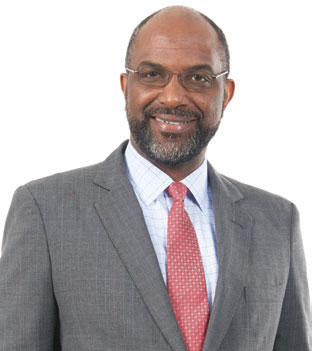 GREETINGS..IN THE SPIRIT OF CHRISTMAS!
Best wishes for a wonderful Christmas Season to all members and customers of The Jamaica National Group of companies, locally and overseas.
Year 2017 has been a transitional one for all us, as the former Jamaica National Building Society (JNBS), was restructured and emerged as The Jamaica National Group, on February 1, with its financial and non-financial holding companies. As pioneers, throughout the year, member entities of The JN Group forged new products and services, as well as, cemented our position as the financial institution of choice.
Locally and in the Diaspora, JN employees, who are also members of the JN Group,  emphatically affirmed that: "change is the only constant," and with change, together, "we will continue to achieve growth."
I thank each and everyone for their warm support and "get well" messages, via snail and email, during my period out of office. And, I am proud to note that our team has coalesced, to make the synergies work to the benefit of our "mutual" group.
As we welcome the holiday season and its joys, it is my hope that you and your family will treasure your experiences gleaned in 2017 and look forward to the New Year, filled with resolve to strengthen the processes.
Do enjoy the Holiday Season.
Peace, and One Love!
Earl Jarrett, CD, Hon. LL.D, JP
Chief Executive Officer
The Jamaica National Group
December 10, 2017